15 May 2019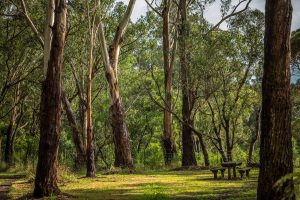 As the Yellingbo Conservation Area Draft 10 Year Plan progresses, Yarra4Life's long standing coordination committee has agreed to provide advice and opportunities for collaboration to support the 10 Year Plan's implementation. The committee will provide advice to the Department of Environment, Land, Water and Planning and Parks Victoria.
This change follows an independent review of the Yellingbo Conservation Area Coordinating Committee (YCACC) that found the committee had achieved a number of successes since being formed, but given the Yellingbo Conservation Area (YCA) Draft 10 Year Plan is in the process of shifting from planning to implementation a change to governance arrangements was recommended. The review recommended the management model include a coordinating committee of land managers and a broader-based community reference group.
Rather than establishing a new committee of land managers, it was identified that the established Yarra4Life program already provides a collaborative forum for land managers and community groups within the Yarra Valley.
A partnership between Yarra4Life and DELWP has been established supporting the Yarra4Life Coordination Committee to provide advice and opportunities for collaboration to the agencies that are devising and implementing the YCA Draft 10 Year Plan.
Yarra4Life will continue its long standing work in discussing cross-tenure land management issues and coordinate land management activities more broadly across the Yarra Valley.
For more information on the Yellingbo Conservation Area's Draft 10 Year Plan please visit: https://engage.vic.gov.au/yellingboconservationarea
Expressions of interest to join the new Conservation Area Community Reference Group are now open please visit: www.delwp.vic.gov.au/YCACRG for more information.