17 June 2018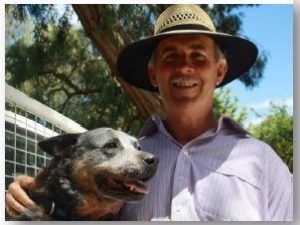 Date/Time
Date(s) - 17 June 2018
10:30 am - 12:30 pm
Location
Monbulk Living & Learning Centre,
Macclesfield Landcare Group will be hosting a workshop on Developing your "Farm Biosecurity Plan." A must attend for all property owners with livestock.
Cattle, sheep and goat producers must complete a Farm Biosecurity Plan to maintain or obtain accreditation under the Livestock Production Assurance (LPA) program after October 1, 2017.
The LPA program is the Australian livestock industry's on-farm assurance program covering food safety, animal welfare and biosecurity. It provides evidence of livestock history and on-farm practices when transferring livestock through the value chain (& between properties).
David Stewart will walk us through the process of developing & implementing a Farm Biosecurity Plan for your property. David's career includes agricultural education for TAFE, senior roles in the Department of Primary Industries (DPI) including a role developing and delivering Small Landholder Information Service (SLIS). He now runs his own consultancy business helping smaller property owners develop and implement their property management plans.
RSVP: Jo Jackson email: jojack2@bigpond.com or 0407 811 002
Good biosecurity practices prevent the spread of infectious disease and invasive pests or weeds between farms as well as protecting Australia from diseases and weeds that occur overseas. Biosecurity procedures address the containment of disease outbreaks when they occur.
All owners of livestock should attend this very informative workshop.