Yarra Valley winery Coldstream Hills has provided support to Yarra4Life to create a Biolink, or web of habitat corridors, connecting the Yellingbo Reserve to other parks to help protect Victoria's threatened bird emblem, the Helmeted Honeyeater, and other important local species.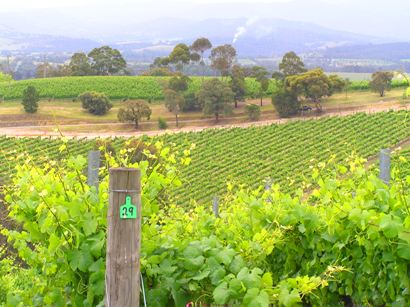 Coldstream Hills Winery is one of Australia's leading small wineries, collecting accolades from Australia and overseas. It is now increasing its commitment to environmental stewardship within the Yarra Valley.
It has provided $20,000 to the Yarra4Life Biolink for plantings in the area neighbouring its vineyard.  Coldstream Hills' investment will improve the connectivity, resilience and health of the local habitat and follows the work that Coldstream Hills is already undertaking in the area.
The winery takes its environmental responsibility seriously and is committed to minimising its impact on the local environment.
The winery maintains 47 hectares of native forest on site and has established an environmental management plan that includes an approach to water use including the collection of rainwater, a waste water treatment plant, recycling of winery consumables and a significant reduction in power usage in recent years.
We are proud to have Coldstream Hills as a partner in Yarra4Life.