Yarra4Life presents a range of opportunities for investors and land owners alike.
Yarra4Life can provide advice to land owners on ways to improve their properties, while also identifying opportunities for land owners to contribute to the local environment and health of the Yarra Valley.
Investors can reap the rewards of the good work being done. Investors looking to gain a tangible return for the environmental dollar can contribute to revegetation, help protect native species or use the work of Yarra4Life to leverage their own corporate social responsibility achievements.
Yarra4Life offers the following:

Offsets
The opportunity to voluntarily offset a portion of your company's carbon emissions

Planting Days
Provide opportunities for your employees, stakeholders and clients to experience hands on planting activities and site tours

A project to hang your green credentials on
Deliver strong testimonials highlighting your company as environmental leaders in your industry sector and strengthening your corporate reputation

Promotion and marketing opportunities
The project will deliver acknowledgement consistent with the level of your investment and can be used as a vehicle to help deliver your brand or products

Tax advantages
The project can provide tax deductibility if funds are directed through Landcare Australia Limited or one of our DGR partners.
Where investment is needed
Investment is needed to support private landholders and public land managers to create new habitat and manage existing habitat to improve its environmental value.
Investment packages are tailored to meet your objectives and budgets.
See what other investors have done.
Interested in Yarra4Life?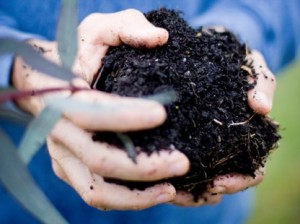 Yarra4Life can link landowners to schemes offering payments for revegetation, fencing and other works along streams – protecting, improving or establishing native vegetation to offset carbon emissions or clearance of native vegetation elsewhere.
Join Yarra4Life and play a part in creating a healthy Yarra River and a prosperous Yarra Valley.